If you've been injured or had your rights violated in the energy, oil, and gas industry, you need an experienced energy attorney on your side. These attorneys have the knowledge and resources to fight for your rights and get you the compensation you deserve. But what do they do exactly? And how can they help you? In this article, we will answer some of the most Frequently Asked Questions about energy attorneys.
What Is an Energy, Oil, & Gas Attorney?
An energy, oil, and gas attorney is a lawyer comprehensive in energy sector dealings such as in interactions between energy companies and the state or federal government or individuals. Typically, energy attorneys work with electricity, coal, oil, and gas resources, but some focus on biofuels and nuclear energy generation as well.
What Does an Energy, Oil, & Gas Attorney Do?
In short, an energy lawyer defends their client in questions of who owns valuable natural resources. This includes defending mineral rights, working meticulously in contract law when one party discovers a natural resource like oil, and examining titles before a lease is signed to determine ownership. Some common real-world applications of energy, oil, and gas attorneys include:
·      Defending environment, health, and public safety
·      Tax planning and infrastructure
·      Surface use negotiations
·      Water use negotiations
·      Mergers, divestitures, and acquisitions, including the sale of natural assets
·      Trespassing
·      Gas processing agreements
There are many other reasons why an individual, business, or community might require an energy attorney, including upstream and downstream gas and oil, wind and solar energy, transport via pipeline agreements, terminal procession agreements, and more.
What Are Mineral Rights and Who Can Own Them?
These rights entitle the holder to own and exploit natural resources like gas, oil, or water found underground within their property lines. These rights include fossil fuels, mineable materials like salt or limestone, and metals and ores like silver or gold. These rights can be owned by any person, company, or community legally capable of owning property in the United States.
What Are Surface Rights?
Surface rights similarly grant their owner the right to use natural resources on the surface of their land for commercial, agricultural, or personal residential reasons. These are legally distinct from mineral rights, so if you have any questions about what is within your rights as a property owner, seek legal counsel from a professional!
Who Do Energy Lawyers Represent?
When it comes to natural resource management, there are many legal issues involved from the moment a resource is discovered to transportation, processing, and even continued use of that product. There are many reasons to hire an energy lawyer, but they frequently defend:
·      Electrical utility companies
·      Coal brokerage firms
·      Mineral rights owners
·      Companies or individuals involved in exploiting natural resources for profit
·      Cogeneration project developers
·      Developers with plans to transform waste into energy
·      And many others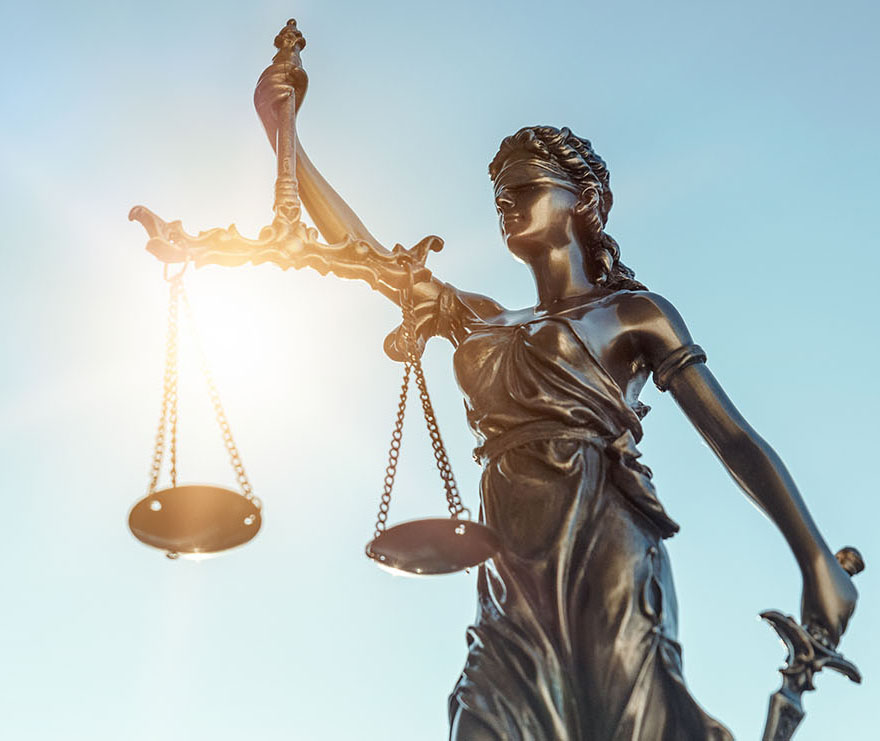 Are All Energy, Oil, & Gas Lawsuits Resolved in Court?
While many energy lawsuits do make it to court given the potential of valuable resources at stake, some cases may be resolved through mediation, arbitration, and other means of Alternative Dispute Resolution (ADR). In cases where this is possible, differences between parties can be resolved by seeking legal counsel coupled with ADR techniques.
What Is the FERC?
The FERC, or Federal Energy Regulatory Commission, regulates the transportation of electricity, oil, hydropower, natural gas, and other natural resources, particularly in interstate circumstances. The FERC has many responsibilities, including:
·      Assessing safety of LNG terminals
·      Licensing and inspecting hydroelectric projects
·      Monitoring and investigating energy markets
·      Regulating the wholesale and transmission of electricity, natural gas, oil, and more
·      Enforces FERC regulations by imposing civil penalties
For more information on the Federal Energy Regulatory Commission, click here.
When Do I Need an Energy Lawyer?
If you suspect your rights have been violated, it is pivotal that you contact a lawyer as soon as possible to begin working towards a solution. The sooner you have an attorney on your side, the sooner they can start fighting for you, so keep documentation of interactions, including receipts, in order to help them build you a strong case. An energy lawyer can help you in a number of ways. They can represent you in negotiations, help you file a claim, and represent you in court if necessary. They can also provide you with legal advice and support throughout the entire process.
How Do I Pay for an Energy, Oil, & Gas Attorney?
There are a number of ways you can opt for more affordable legal representation when it comes to hiring an energy attorney. One way to pay for your oil and gas attorney is by asking them upfront if they work on a contingency basis. This means that the lawyer accepts payment after the case has been closed and damages amassed—typically 33% or so of what you are awarded by the court.
Another way to lower the cost of your attorney fees is to look for mediation, arbitration, or ADR as an alternative to the full extent of their services. This not only saves you money but may end up saving you time and energy as well by preventing your case from escalating to a full-fledged legal battle.
Energy, Oil, & Gas Attorney Houston, TX
If you're an energy company, if you work in the oil and gas industry, or even if you're curious to know the extent of your mineral rights, it's important to have an energy, oil, and gas attorney on your side. This not only protects you from legal ramifications but also protects your assets as well.
Whether you opt for full-scale legal service or simply choose arbitration and legal counsel to resolve a conflict, it may be within your interest to get in touch with an energy, oil, and gas attorney to better understand your rights. Contact Welsh Law Firm today to get started on protecting your home or business!